Addressing Your Financial Planning Needs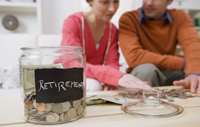 During the financial planning process, we act as an advocate for our clients by working collaboratively with them to design how to address their financial and life needs. As professionals, we realize each client brings their own unique set of needs to the planning process along with their point along life's continuum. Some are just beginning their planning while others are well on their way toward middle age and even into retirement and elder years, each life transition with its own particular set of needs. Identifying and becoming aware of these needs is an integral part of the planning process before assessing how to address those needs and create realistic goals. Also, in this collaborative effort, we incorporate our client's professionals such as attorneys, CPAs, and other licensed professionals as needed to fully address our client's holistic financial well-being.
The first priority in "needs-based" planning is to obtain a current financial snapshot of how one's particular needs are currently being addressed. As a part of this reviewing process, we would be:
Organizing all of the financial documents including all assets consisting of bank accounts, brokerage statements, individual securities, business interests, and insurance contracts. Reviewing, auditing, and aggregating the asset snapshot helps develop a more complete picture, especially as to how all the holdings might be titled.
Reviewing wills, financial and medical powers of attorney, and other legal paperwork indicating an entity of ownership such as a business.
Understanding current cash flow and expenses helps to identify how and what needs are currently being funded as well as forecasting future cash flow and expenses given needs in the future.
Identifying goals and objectives that are realistic both now and in the future by working together collaboratively .
After collecting information, auditing current accounts, and reviewing documents, we then would:
Develop a Personalized Financial Plan tailored to your needs.
Create a formal written plan of action which identifies achieveable goals and a timeline for accomplishing those goals, as well as a timeline for revisiting those goals to make sure a need is being addressed.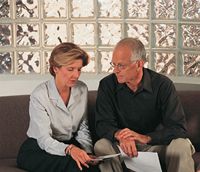 Throughout this process we will first identify needs, assess how they are currently being funded, and then work toward solutions to these needs and look at tools which may help you achieve your goals. Throughout this process, we will disclose and provide transparency concerning any fees associated with our services. One of Merriam Webster's definition of "Advocate" is as follows: "one that pleads the cause of another, one that defends or maintains a cause." This defines why we consider ourselves Financial Advocates, since it is about helping you pursue your financial goals and dreams.