Employee Benefits Division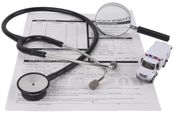 Our Employee Benefit Division offers a wide array of resources and services which help our business clients design and implement benefit programs. We design our benefit programs with a sensitivity to the escalating employer and employee costs of providing a benefit package. There are many different designs and alternative ways to fund the ever-increasing health costs.
As an independent firm, we are able to represent our business clients in the entire insurance market place, rather than being limited to the offerings of only one insurance carrier. Once we go through the design phase with our employers, we the help to communicate that program design to the employees. We then are there to act as advocates for your employees to assure their claims are properly paid.
Our Benefits Division, headed by Christy Gilliam, offers unparalleled services and design experience for the following benefit packages:


Group Medical and Dental Coverage
Group Short-Term and Long-Term Disabiltiy
Group Life with Employee Buy-Ups
Enhanced Voluntary Employee Benefits
Long Term Care-Multi-life Case
Retirement Planning Alternatives
For more information on our Benefit Design program, email christy@kirklandandking.com